Brewery and brewery tour - beer bar Calwer-Eck in Stuttgart
The brewery of Calwer-Eck is the first and smallest
local brewery
in the state capital Stuttgart. Our brewing plant was built and donated by Prince Luitpold of Bavaria. We are still brewing the Calwer-Eck-Bräu in its original recipe and under the German Purity Law of 1516. It is neither filtered nor pasteurized, because it ends up on the table of our guests directly after production.
If you would like to learn more about our unique and famous beer you can book tours through our microbrewery in the heart of Stuttgart. Our master brewers will tell you everything about the beer production and give you the opportunity to taste our newest creations.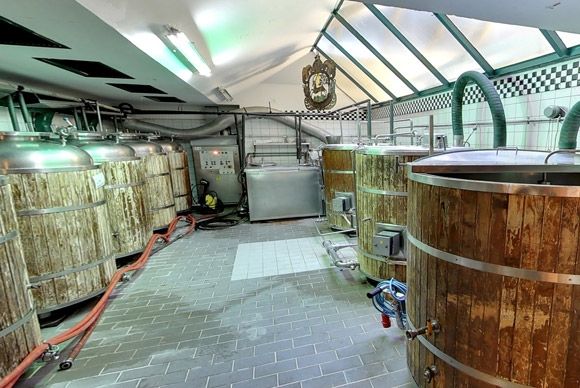 Book your tour at Calwer-Eck – Stuttgart's first microbrewery
During our brewery tour in Stuttgart you will be the witness of the creation process of our famous
Calwer-Eck-Bräu
. The guided tour takes about 20 to 30 minutes and leads you up to our brew house and fermentation cellar. We will explain everything about the ingredients and the special brewing process.
- Minimum group size: 15 participants
- Time frame for our guided tours:
- Monday – Friday 11 am to 7 pm or after an individual arrangement
Type 1
Brewery tour with consumption on the premises and tasting of 2 beers - per person 4 €
Type 2
Brewery tour with consumption on the premises and tasting of 4 beers - per person 8 €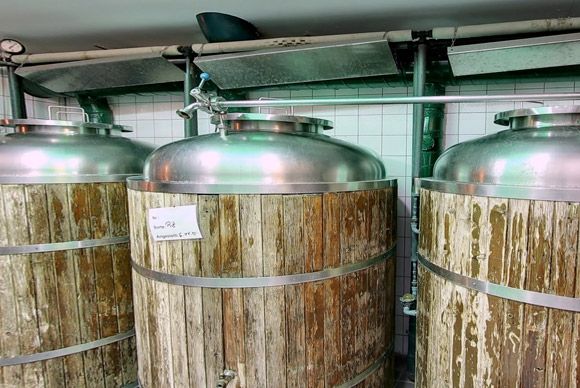 Appointment required!
(Please understand that we can not offer guided tours due to the busy Christmas season in December.) Thank you.